VIEWS FROM THE VIEWFINDER P1: DUCKWRTH
by Sydney Felder
THE VIEW: an atomic bomb of funk-fueled hip-hop and fun
THE VEHICLE: live performance
THE VIBE: Chance the Rapper, George Clinton and the Funkadelics, Anderson .Paak
"We don't want any dry booties in here!" rang out from the loud speakers of the Howard Theater at the conclusion of the first song from rising artist Duckwrth at his lively and funk-fueled DC performance. The artist and his band were the tantalizing opening act to the Indonesian rapper, Rich Chigga in his American debut tour. However, the California based performers delivered a standalone show that made the "O" omitted from the artist's name unnecessary as the crowd's awed facial expressions fully supplemented the missing vowel. There was not an unamused face in the crowd.
The young rapper hails from Los Angeles and has had a notable name in the industry for only three years now, his first studio album, "I'm Uugly" releasing this year. His style is indicative of his Bay Area roots, his repertoire being an interesting blend of sound and visual style reminiscent of the hooks of Anderson .Paak and the carefree and artful persona of Tyler the Creator or Chance the Rapper.
During his set, I could only think of how his music is truly unifying of both the young and the old, the musical production harkening back to the early days of 80s hip-hop, 70s funk influences, and the more modern flow of today's rap. His subject matter is intriguing and he uses unusual elements such as Tamagotchi's and Naruto to make grander cultural critiques equipped with. catchy hooks.
His set was compiled of original songs including: "Tamagatchi", "LOWRDR", and "Get Uugly" which blended together perfectly, culminating in an all-out jam that placed the crowd at a beach party or family cookout of the artist's own creation. Duckwrth brought hot summer beats to fall-time in DC.
The team's presentation was airtight and professional as if they had been performing in front of crowds for decades, surely forcing their audience to question themselves saying, " Why haven't I heard of Duckwrth?" They truly provided strong argument for the superiority of live music consumption with the infectiousness of their bass player's cords and the sometimes improvised vocals additions by the lead rapper.
Duckwrth's chemistry and stage presence was impeccable and contagious. Against the backdrop of stunning graphic design, the group delivered seemingly impromptu choreography and exchanged smiles and laughter that added to their own cutting-edge style. The performance was pure inspiration and fun. They engaged the audience well with their positivity, honesty, and pride in their humble beginnings and carefree vibes. Their performance was both a thank you and an introduction of what is to come.
Aspirations for the rapper and his team are high. Their efforts and musical strength and concision will make them a strong force in the hip-hop community.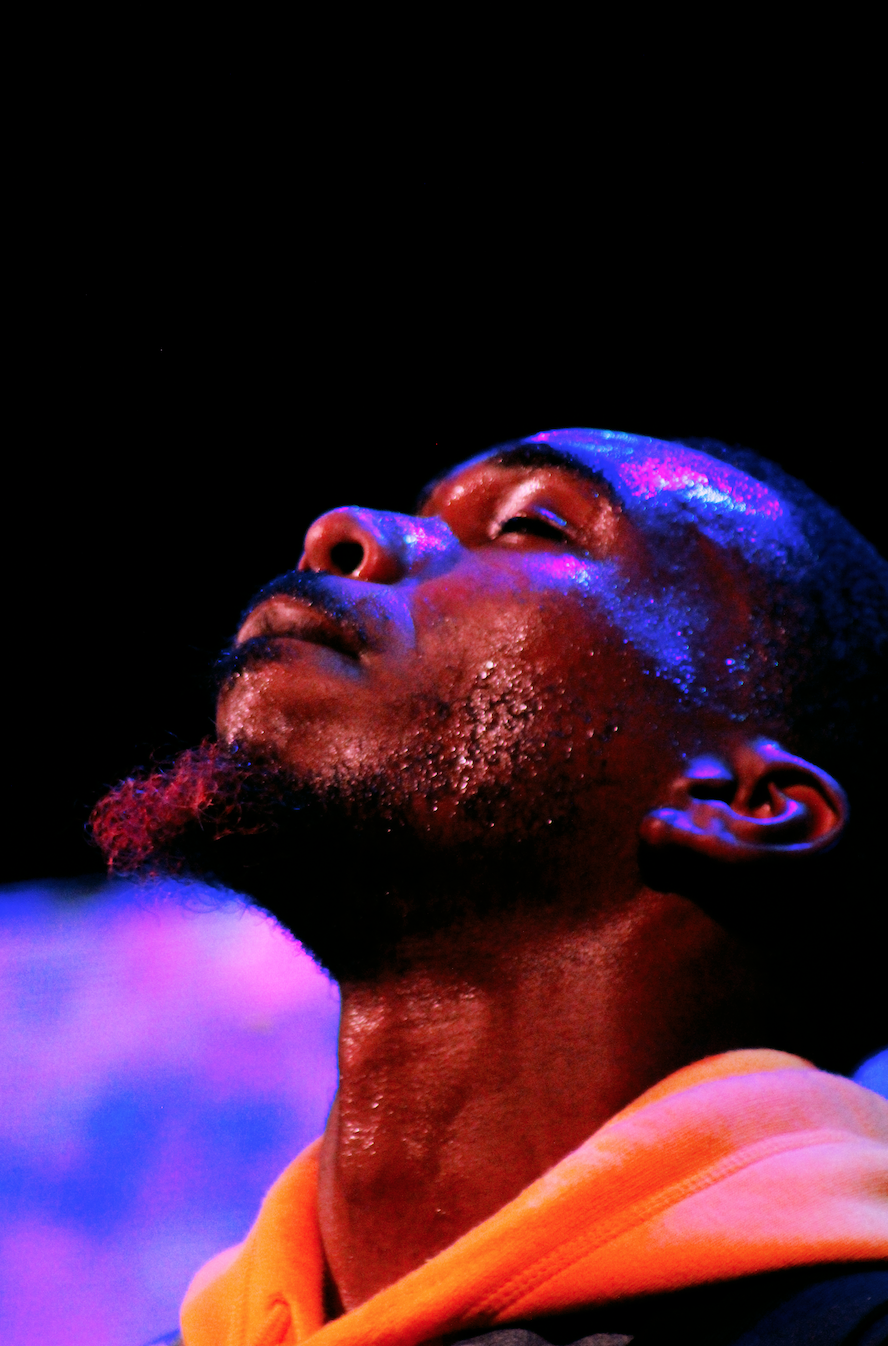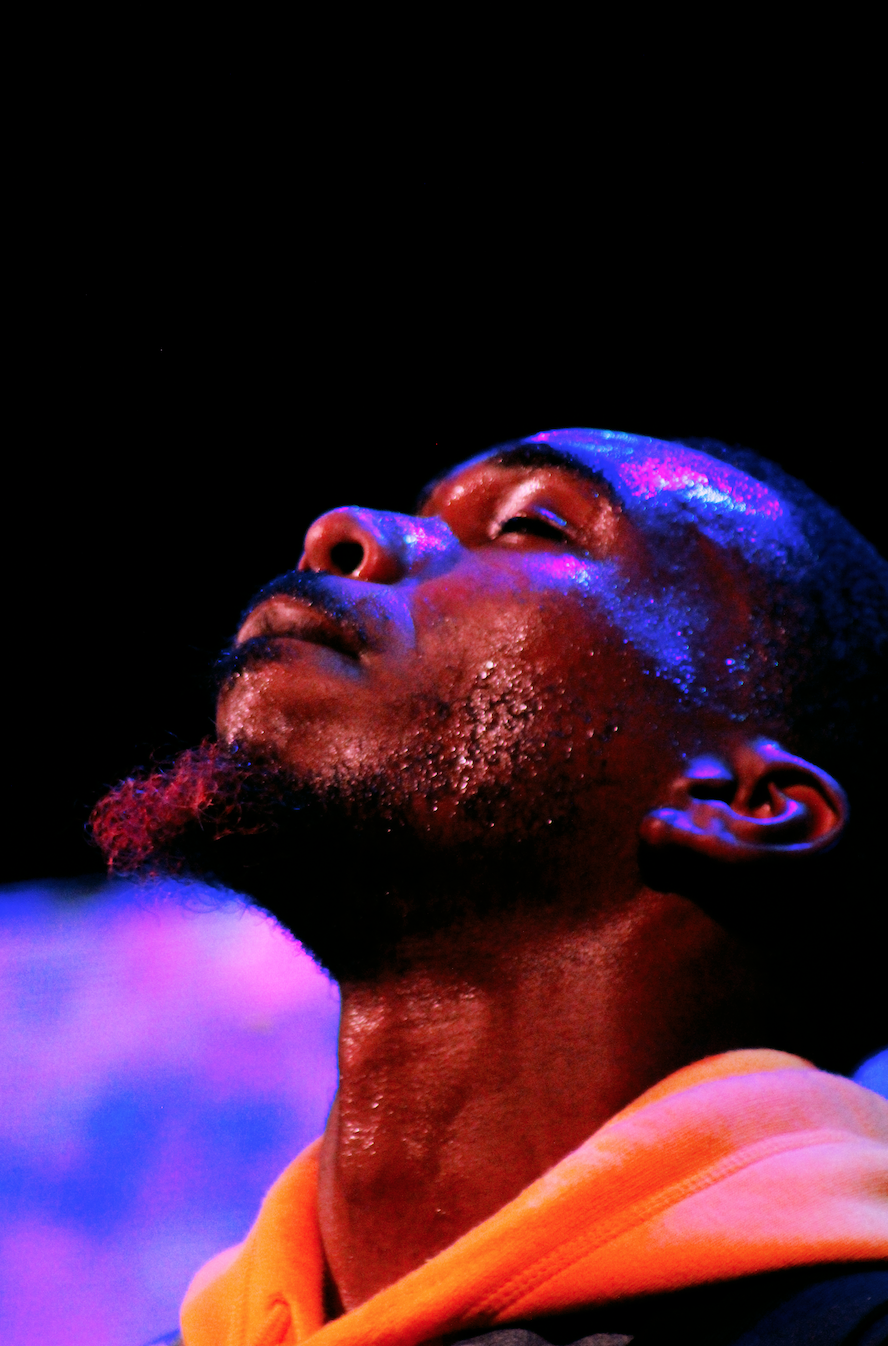 Listen to artist's newest album and later work here: